Trinity Strings Syllabus – Cello repertoire
Naomi Yandell introduces her favourites from Trinity's cello syllabus from Initial to Grade 8, highlighting pieces that will inspire students, repertoire suitable for mixed-strings group teaching, Vamoosh pieces and some contemporary arrangements.
Every cello teacher knows the importance of finding music that will inspire students to practise (and that is satisfying enough to keep them practising for a performance, either in an exam or concert).
But there's the rub. What is great repertoire for one student is anathema to another. Here are a few comments from my perspective as a teacher about the selections in the new syllabus, in order to whet your appetite for finding just that very programme that will excite your student enough to open the case, take out their cello and get playing.
The first thing that you will notice about the new syllabus is that it includes the possibility of playing duets with a teacher or another student (up to and including Grade 3). There are also some pieces which may be played either as a duet or with piano accompaniment; practical for teachers who don't have confident keyboard skills.
Listen to a selection of repertoire from the cello syllabus in our Spotify playlist:
Taking it grade by grade:
Initial
A quick scan of the Initial list reveals that a number of tried and trusted beginner favourites from such books as Cello Time Joggers, Waggon Wheels, Ten O-Clock Rock and Witches' Brew are deservedly still on the list, with some tweaks to particular pieces to ring the changes.
New are options from Cello Time Starters and Suzuki Cello School Vol. 1. In addition there are a couple of great pieces from Thomas Gregory's Vamoosh Cello Book 1 — modern classics that are widely taught in schools. Hot off the press are four pieces from Trinity's own Take Your Bow series which may be taught across the entire string family, making them practical for teachers teaching a variety of string instruments in groups. Useful for instantaneous concert pieces too, as students learning individually can come together to create a string group.
Grade 1
Standard beginner works that have stood the test of time feature on this list. There are also some good arrangements of big-name composers (including Bach, Beethoven and Bartók). As with Initial, there is a strong Vamoosh presence and one brand-new piece, Busy Bee, from Trinity's Take Your Bow, enabling the possibility of group teaching.
The duet selection looks generous and inviting. It includes an arrangement of Spring from The Four Seasons, a Rigadoon by Chédeville and a gentle Slumber Song by Wiggins. There are also some solo options which mean that there's huge variety to suit all tastes.
Grade 2
From the classics we find music arranged and contextualised by Angela East in her book (Play Baroque!) and there are excellent arrangements and original compositions from a number of newly published books including a series of Easy Concert Pieces (edited by Deserno and Mohrs) that offers everything from an arrangement of The Surprise Symphony by Haydn to a Tango by Kemminer.
The contribution of women composers is further strengthened by an arrangement of a beautiful love song Night Brings Me You composed by Lozanne (Alma Clarke). More of her songs are threaded into other grades.
There are also traditional tunes aplenty including wonderful duet arrangements of Greensleeves and Skye Boat Song.
Grade 3
Encouraging cellists to develop a singing tone, there are some lovely arrangements of famous classics here from Schott's The Cello Playlist plus another song by Lozanne (Alma Clarke), You Brought My Heart the Sunshine.
The traditional strand remains strong with old favourites from Jigs, Reels and More, supplemented by tunes from Session Tunes for Scottish Cellists.
The duet options look tempting. They include Consider Yourself (from Oliver!), the main theme from Star Wars, The Entertainer, Komm, lieber Mai by Mozart and some duets from Rick Mooney's Position Pieces.
Grade 4
It's difficult to know where to start here; from the classics there are arrangements of works by Rameau, Beethoven, Mendelssohn and Mascagni. There are also a couple of movements from Perti Sonata in A minor, signalling the start of 'real' cello repertoire.
On a more popular note there's a fabulous arrangement by Harrison of Maria from West Side Story by Bernstein and Russian Wedding from Cello Time Sprinters. Hedwig's Theme remains on the syllabus along with Raider's March – but new is May the Force Be With You for Star Wars fans.
There is also the quirky Muskrat Ramble by Gilbert & Ory, arr. Harrison and a gentle standalone piece Petite histoire written by French cellist and composer Thirault.
Grade 5
Original works for cello feature highly here and include two movements from Aldrovandini's Sonata in B ♭, Marcello's Sonata no. 6 in G (4th movement) and Moszkowski's Melodie, op. 18 no. 1. There are also pieces from the new Schott cello anthologies Arietta and Appassionato which contain two pieces by cellist composer Goltermann, much favoured as they are well written for the instrument and satisfying to play.
For teachers wishing to develop their students' ability to play fast, there's the Jenkinson Elfintanz.
James MacMillan's Sabre Dance stays on as a great contemporary piece for players at this level, Minsky's Gathering of the Tribes gives a solo contemporary option and there are a couple of Bernstein numbers from West Side Story —Cool and I Feel Pretty.
Grade 6
In addition to the solo Bach for Grade 6 there are a couple of arrangements by Angela East of lovely works by Vivaldi.
For students wanting to explore cello music that is a little off the beaten track there are new are pieces by Czech composer Kuchynka, and Polish composer Noskowski. There is also the beautiful Angelic Song, written by Stephen Hough as a gift for Stephen Isserlis's son Gabriel. (Fear not, the piano part is playable by normal mortals.)
Tangos are always popular, and Bichitos de Luz, Tango by Sureda & Castillo should prove a fun option, as should the addition of an arrangement of Bernstein's Somewhere and Minsky's The Train Whistle for solo cello.
Grade 7
Alongside the standard repertoire — the Vivaldi, Bach, Beethoven and the haunting Rachmaninov Vocalise, new to this grade is the third movement of the Monn Concerto in G minor (with other movements then set for Grade 8).
Also added are works by Moszkowski and Schultheiss, along with Stephen Hough's Angelic Dance (the partner piece to the Angelic Song set at Grade 6). This is fast and energetic, and again, the piano part is playable. There's also no. 2 of Trois pieces by Nadia Boulanger.
For those cellists who want something a little different, there are arrangements of Limelight by Charlie Chaplin, whose music is becoming increasingly known about, America by Bernstein, the theme from Ladies in Lavender and Liberty for solo cello by Grissom, a cellist composer who is influenced by having learnt the guitar for many years.
And it wouldn't be Grade 7 without the Squire Tarantella, right?
Grade 8
Again, there is much to choose from here if your students want to get their teeth into some further standard repertoire (and it's useful that there have been updates made to some of the editions). It's good to see some Vivaldi too in Grade 8 — the Preludio and Allemanda from the Sonata No. 9 in G minor, RV42.
New is a Tango by Gardel, arranged by Collatti plus a fabulous Celtic Cello Set for solo cello by Grissom. There's a new Minsky choice too, with Truckin' Through the South having been replaced by The Hipster from his more recent book, Pop Goes the Cello. Charlie Chaplin features again with an arrangement of Falling Star and there's Improvisation à deux by Chaynes.
About the author — Naomi

Yandell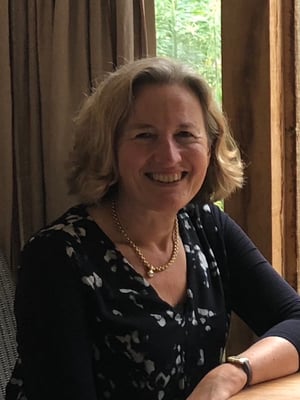 Naomi Yandell studied cello with Michael Evans and Ioan Davies. Since reading Music at York University she has pursued a varied career in music publishing (contemporary and educational), consultancy and teaching (cello and music theory).
Naomi is the author of Trinity's Theory of Music Workbooks Grades 1—8 and Cello All Sorts, and the co-author with Celia Cobb of Take Your Bow (Trinity College London Press), a series for beginner string players. Naomi and Celia have also published four First String Note Books for Violin, Viola, Cello and Double Bass, and three Further String Note Books for Violin, Viola and Cello, published by Bridge Music Publications.
Naomi has organised a number of string teaching events and charity events in Cambridge - she was most recently on the committee for the 2017 Grade1athon — The Oxford and Cambridge Note Race, supported by Trinity College London, which raised in excess of £100k for children's charities across the two cities.
Naomi teaches cello and music theory privately and also at King's College School, St John's College School and Stringmoves. A number of current students are in The National Children's Orchestra, and many previous students have won scholarships to major public schools, and places at UK conservatoires and specialist music schools. She is the ESTA Regional Officer for Cambridgeshire and often writes Opinion Pieces on aspects of string teaching for The Strad.